Hello All!
The hCG Shop and Happily Thinner After has decided to revamp The Biz Buzz – The Official Newsletter of The hCG Shop and Happily Thinner After!!!
Each week there will be new information for your delight: recipes, tidbits, success stories, special offers, and best of all?  GIVEAWAYS will be offered in the 1st and 3rd edition (editions come out every Wednesday) of every month!
These GIVEAWAYS (disguised as challenges) will give you a chance to win special prizes, but they come with a price … don't worry, it wont cost you anything but a little bit of your time!
The inaugural edition of the new The Biz Buzz is offering this prize: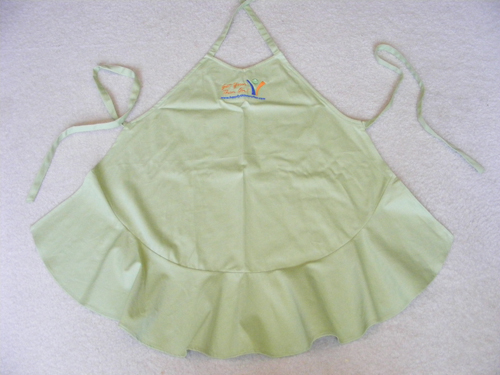 This is a beautiful HAND MADE cooking apron featured with an embroidered "Get Your Thin On"; in addition the Happily Thinner After logo and website are there.  This has been designed and hand tailored by a fellow member of HTA.
Thanks goes to KARENSKI for her beautiful work in designing and then putting together a gorgeous apron for the members of HTA!
It is SO EASY to enter to WIN (there are 3 chances!):
Main Entry:
Enter to win by placing a comment below by August 10, 2012!  Only ONE winner will receive the item detailed above.  The winner will be announced in the August 15, 2012 edition of The Biz Buzz.  Don't know what to say?  Let me know how long you have been a follower of The Biz Buzz.  Or just tell me anything you would like to see in future editions of The Biz Buzz!  Only one comment will count as an entry to the prize package.
Additional Entries:
Share this giveaway (on Facebook, Twitter, your blog, etc) and then link to your post in an additional comment.  This counts as an additional entry!
Subscribe to The Biz Buzz by going here and filling out the form.  If you do that, you get a Free Gift in addition to having another entry for the prize!  After you do that, you must come back and post your confirmation eMail link to qualify.  If you have already signed up for the Milestone Marker, please post your confirmation link (if you still have it), if you don't, sign up again anyway, I will know you tried a 2nd time and will count it towards your entries.
For each of these you get ONE entry toward the drawing, so you have 3 chances to win!
ATTENTION:  Please make sure you follow the above directions exactly as written, if they are not followed correctly you wont get credit for your comment below.  You  have to provide me with your link where you repost so I can verify as well as the confirmation link when you join our newsletter list.  "Trust but verify".
::giggle::