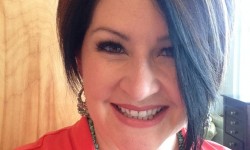 On September 2, 2014 I conducted an interview with Bod Squad client Christa.
Anytime I do an interview with a client, I like to encapsulate the process of coaching into one word or one phrase, sort of a touch stone of my experience with them in our coach/client relationship.
With Christa, I had several, but landed on self-care.  She has been a great example of how self-care has really propelled her to get closer and closer to her goals.
On this interview, I talk a little bit about self-care, and then I allow Christa to take the helm, and […]