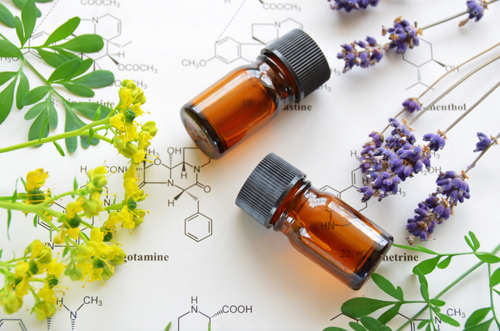 I have been using Essential Oils (EOs) for as long as I can remember.  You cannot grow up in Hawaii and not be associated with alternative medicine.  Chinese medicine, acupuncture, and reflexology are part of my earliest memories when it comes to health care.
Over the decades of my life, I would use EOs off and on for different reasons, and I would use them in different ways.  However, I really didn't understand the utter power they contained within.
During the summer of 2011, fueled by a desire to add an element of Whole Body Health to my coaching business, I started heavily researching these little miracle workers and I have not turned back since!
After extensive research, I settled on an EO company Be Young Total Health (BYTH). I was impressed by the quality of their oils and their mission to train new members in oil properties and usage thus benefiting their own lives and those of their families.
Each day I learn something new regarding these pure and very powerful oils. Simply put, it blows my mind.  When treated with respect and with the right instructions, utilizing EOs can lead your health into a direction that will amaze you! I consider it a privilege to be part of the BYTH community.
You have arrived at this page because of your interest to acquire more Essential Oils information.
BYTH network marketing business model incorporates two ways to purchase products.
Product Partner:
A Product Partner is the term used for "Customer" purchasing product at retail price. They are connected to and associated with a specific Independent Sharing Partner (ISP). However, a Product Partner cannot sign-up other ISPs, does not receive commissions, and is not placed in the company's Genealogy.
Sharing Partner:
A person who has completed the company application process; is added to the company Genealogy; and is referred to as an Independent Sharing Partner (ISP). They can provide sponsorship for other ISPs, receive commissions and bonuses, and sell merchandise to Product Partners.
There is no cost to become a Sharing Partner, no monthly minimums, and no required start up purchase or inventory to maintain.  The benefit to being a sharing partner is being able to purchase products at a discounted price and be able to enjoy the life-rewarding part of the company when you do meet certain minimums and do decide to share with others.
When you are ready to share with your family and friends or even create a business I will help you become familiar with the minimums, commissions, and bonuses.
How to order from Be Young Total Health
Visit beyoungTH.com
Click on Get Started located in the top navigation bar
Select either the Product Partner or Sharing Partner button
Complete the forms/follow the directions on subsequent pages
If experiencing technical difficulties, call the Be Young headquarters at 866-936-2232 or 435-580-4069, 11am-7pm Eastern … make sure you tell the representative up front that my User ID is 6821.
Once your enrollment is complete, I will send you a welcome email. I am here to help. Either I or others on my team will answer questions regarding EO's and Be Young Total Health.
One last note … As the name implies, Be Young Total Health provides products supporting "total health".  This goes beyond essential oils.
In fact, EOs work more efficiently when the body has other cellular cleansing & defense support in place.  I invite you to experience the life-restoring premium product line targeting cellular cleansing, superior antioxidant support in a delicious beverage, and home and body care. It all works synergistically to attack, defend, restore, protect, and support your body's environment.
If you have questions, please contact me using this form, thank you.
This page contains affiliate links. Purchasing through an affiliate link allows me to continue blogging and sharing what I learn with you. It is a bit like leaving a tip for service that doesn't cost you anything and is very much appreciated.