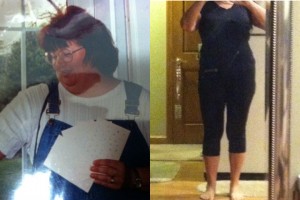 I can't express enough how glad I am I made that decision.
Prior to having Biz oversee my phases, I would go about 14 days into P2 and stall out, even though I was doing pristine protocol. It seemed like I would play around with the same pound or two, never making any progress.
Had I noticed the little nuances that Biz did while working with her, my rounds would have been much more productive. Just one example was how Biz noticed that eating shrimp was counterproductive to my losses.
When I decided to work with Biz, I wasn't sure I wanted to invest the money. However, she was offering a special so I decided just to try it for one round. When I considered what I had paid a company for just one month of dieting work ($300 for the food!), I realized that paying her a bit more than half that for 3 months was a bargain.
And what a deal it turned out to be! I no longer have to do round after round because now I am learning what works for my body and what doesn't. I have learned that even if foods are "legal" on the protocol, it doesn't mean that they are good for my body. The addition of clean fats that she has allowed when you do The Biz Buzz Method had made rounds so much easier!
In my line of work, I have to go to chocolate trade shows a couple of times a year, and when I get home, I bring about 15 more pounds with me. That wasn't the case with a recent trade show. After some planning and talking to Biz, I was able to come back from the show with just a small gain that was most likely due to my traveling in the car rather than what I ate.
I decided to stick with Biz after the first cycle of 3 months because I wanted to learn how to make it through a P3 without incident. My normal routine with P3's are to stay in that 2 pound range for about a week, and then the next thing I know, I am doing numerous correction days. Both my breaks I have done with her I breezed through without any issues! I am no longer petrified and dreading P3, worrying I will gain my weight back. The tricks along the way, what to add, when to add, well, they have been a lifesaver.
One last thing. I had never heard of cycling before you came along, and I have to say this is a great way to lose weight! It is so much easier and just felt like a way of life. I've hit the lowest weight since probably about junior high. I'm lower then I was when I was married. I have lost 80 lbs as of today but more then that is the difference in how I feel and the finally getting the health I had a desire for.
I wish I could explain to anyone reading this how much they will love the fact that the took the plunge and used Biz as a coach. The little tricks, the things about their body that you show them on foods and how they react to them is invaluable. I can't express enough how glad I am I made that decision. I'm glad I was able to glean from all the reading, researching, and studying she has done and use it to help me in my journey.
Becky
Bod Squad Member
Biz starts a new cycle the first Monday of any week.  You can always get more information and an application by clicking here.