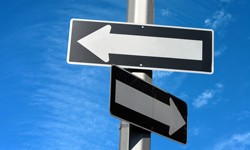 The indispensable first step to getting the things you want out of life is this: decide what you want. ~ Ben Stein
Have you ever made a decision that quite literally changed your life?
A while back, I had a conversation with one of my clients in regards to a decision she made that changed her life in less than 6 months. The decision was quite simple really. It was whether or not to take a call from a business coach.
That one decision was monumental, however, because it said to the Universe that she was ready to invest in herself.
It got […]