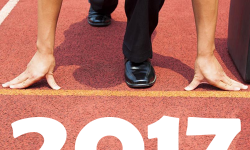 A year from now you may wish you had started today. ~ Karen Lamb
At a very young age, I was taught a simple philosophy … early in the day, early in the week, early in the month, early in the year.
That philosophy became even more cemented when I read a book by one of my favorite human potential gurus, Brian Tracy … Eat That Frog.
The theme to both is very simple; start early … even if the task is something you don't necessarily want to do.
Since we are only guaranteed this moment, we need to do everything we can now […]