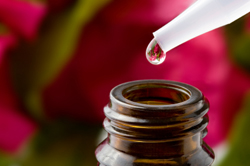 Back in December I decided to get certified in Natural Therapies using Essential Oils and Chinese Herbs.
Strike that, I have wanted to be certified for a long while, but in December I finally decided to take the plunge and get the job done.
The class was extensive, and the information provided was HUGE, quite mind boggling in fact.  It has taken me from then until early March to feel comfortable enough to share this new knowledge with my active clients.  There are a few that have been very willing to be my guinea pigs (HA!) and I have to say that just the little bit that has been done so far, the results have been truly amazing to watch.
Now I am trying to figure out a way to include it in my newly redesigned website.  Get Your Thin On is focused on creating a new movement which I am calling UnDieting (click here for a better understanding of the term).  In essence, instead of focusing in on the physical side of things (diet and losing weight), I am treating the body as a whole … so I include the mind and spirit along with the physical side of things.  Essential Oils fit right in with this focus.
Over the next few days, I will be spending time on Essential Oils, slowly building on what they are, and what place they hold for optimal health and well-being.
Enjoy the ride:
Question of the Day:
Have you used Essential Oils in your health and well-being regime?  If so, please share your experience.