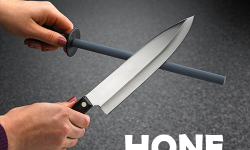 Focus on something that you have a passion for and hone that skill; it will make you feel confident about your ability. ~ Victoria Justice
It's that time of year.
The time where we reflect on the old and plan for the new.
Every year, since 2009, I have chosen to dispense with resolutions/goals and instead choose a word as a touchstone through the upcoming new year.
As a bit of history, my previous words were:
2010 Emerge
2011 Clarity
2012 Jubilee
2013 Liberate
2014 Shift
2015 Harvest
2016 Breathe
2017 Hone
Each word I chose helped me stay focused on my goals.
Take Breathe for example.  Whenever I had a decision to make, […]