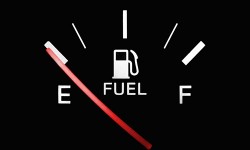 Health is a state of complete physical, mental and social well-being, and not merely the absence of disease or infirmity. ~ Unknown
Do you remember vehicles with a "reserve" tank? If you were running out of gas, it took a simple switch from the main tank fuel supply to the alternate or reserve tank.
With the next fill up, sometimes closing off that reserve tank was forgotten. The next time you ran out of fuel; it was all tapped out.
Running on empty is exactly what most of us have been doing to our bodies.
Total Body Health, to me, is the most prized […]