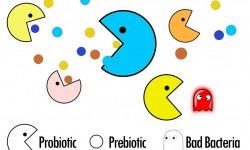 Education is learning what you didn't even know you didn't know. ~ Daniel Boorstin
Just a decade ago, the words probiotics and were rare.  By now, while most have heard the words; all they really know is it has something to do with gut health.
Gut health.
Who knew digestion of food, our basic energy source, would be the prime focus in the total health world today?  More and more science is saying digestion, and in conjunction, elimination, are two of the most important body systems we can work on to achieve optimal health.
So what are probiotics and prebiotics and how can […]