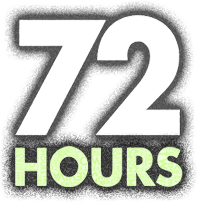 Limbo is defined as: an intermediate, transitional, or midway state or place.
That really fits for that time period in between your finishing of a Phase 2 portion of The hCG Protocol and the beginning of the Phase 3 portion.  Your not really encouraged to lose weight during this time frame, it's just a period of transition until you start eating semi-regular again.
Let's establish exactly what we are talking about by going to the source, Pounds and Inches by Dr. A.T.W. Simeons, under Plan of a Normal Course:
After 3rd injection, 500 calorie diet to be continued until 72 hours after the last injection.
Dr. Simeons' instructions were to continue on with the 500 calories a day until 72 hours after your last dose.  Easy enough.
However, in all my years of working with clients on The hCG Protocol, I have found that using a different approach seems to make the transition into Phase 3 a little bit less jarring to the system.  For those of you out there that are purists, you could use the following transitional process also, but start it on the day you start your Phase 3.
Limbo:
Day of your last dose:  500 calories
Day after that:  750 calories – typical P2 menu with added clean fats*.
Day after that:  1000 calories – typical P2 menu with added clean fats*, and you can add two eggs.
Phase 3 officially begins:
Day after that:  1250 calories – try to keep with a typical P2 menu, but mix your veggies, add eggs if you want, and clean fats*.
Day after that:  1500 calories – again, try to keep with a typical P2 menu, mix veggies, add eggs if desired, increase your protein to around 8-10 oz for the day, and clean fats*.
Day after that:  1750 calories.  This is where you can start adding some different proteins, fruits, and veggies.  Be careful about adding fats that are not considered "clean"; cheeses and nut or nut butters.  Those should wait until you are much further into P3 than just the first few days.
Day after that and on:  my suggestion is to keep at this calorie range for a few days to let the body settle into eating regular again.  Then start increasing and figuring out what your sweet spot is.
*Clean fats include:  sour cream, half and half, Greek yogurt, butter, ghee, oils, mayo and avocado.
Have you been one to use this type of transition process when ending your round of phase 2?  If so, could you let us know how it worked out for you?  Thanks!