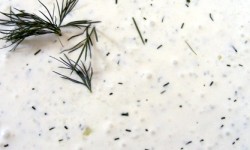 Who doesn't love Gyro's???
The sauce that makes the whole thing is something called Tzatziki. When this stuff is made right, it's to die for, quite seriously.
Since most of us don't do wheat anymore, pita is off the menu, so the next best thing is a Gyro Salad.  My local Greek Restaurant makes a killer Gyro Salad – I have yet been able to replicate the meat and it seems that all Greek chefs don't like to share.
Scares me sometimes.
HA!  I digress.
A grilled meat salad topped with this sauce is something to be treasured.  It's simply divine.
The trick with […]