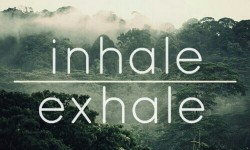 Sigh.
I sigh a lot.
So much so that people I have been around at different times in my life will say, what's wrong?
I am like, um, nothing.
But you just sighed.
I did not.
Yes, you did.
Ok … so I have this thing — I sigh.  A lot.
I never really attached any meaning to it … just thinking to myself; ok, I guess I must sigh a lot.  So what.
Until I had the opportunity to go to an acupuncturist a few years ago.
While doing the preliminary intake interview, he mentioned to me, do you realize you sigh a lot.
I said, so I have been […]