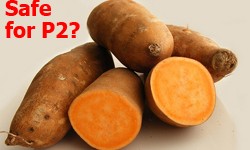 When I learn something new – and it happens every day – I feel a little more at home in this universe, a little more comfortable in the nest. ~ Bill Moyers
Wanna learn something new?  I always do!
The subject of starches on Phase 2 of The hCG Protocol came up in some journals this week over at Happily Thinner After*, and that is what sparked this article.
First, let's unpack a bit what Dr. Simeons says about starches on The hCG Protocol: