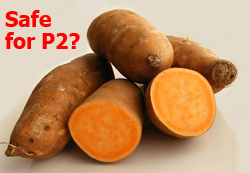 When I learn something new – and it happens every day – I feel a little more at home in this universe, a little more comfortable in the nest. ~ Bill Moyers
Wanna learn something new?  I always do!
The subject of starches on Phase 2 of The hCG Protocol came up in some journals this week over at Happily Thinner After*, and that is what sparked this article.
First, let's unpack a bit what Dr. Simeons says about starches on The hCG Protocol:
Making Up the Calories:  …best possible results are to be obtained [when] … the daily ration contain[s] … a very small amount of starch.  Brackets added to make my point clear.
The Diet:  One breadstick (grissino) or one Melba toast.
So, he included "starches" in the diet, but also included that one little pearl of wisdom when describing how to make up the calories.  He said that adding a small amount of starch would lead to the best possible results.
You know, I am a long time [ago] low carber, so I know the so called "evils" of starch, but I have been reformed.  ::giggle::
I am now a low starcher.  Yeah, that term was coined by one of our members over at HTA many MANY moons ago.  And it's true.  But I digress.
I feel that you absolutely MUST include some sort of starch into The hCG Protocol in order for it to be the most successful.  Let me add this here however … if you are already on a round, don't add starch NOW, you will most likely experience a gain.  Add it when you begin a new round, use it from the beginning.
To my way of thinking, adding starch does a little something in not making us so carb-sensitive when we are coming off Phase 2.  That is why I feel each and every item that he listed is important for you to eat.  And yes, I know that he said "you can skip any item", but that is a subject for another article.  ::giggle::
Now, that point being made, I do NOT agree with adding Melba or Grissini as they contain wheat.  And we all do know the dangers of wheat ingestion right?  If not, do yourself a favor and read Wheat Belly by Dr. William Davis, it will convince you.  So what can you sub for the Melba or Grissini?
Let's start by saying that when I was active on my rounds, in the beginning I ate a serving of Melba with each meal (until I learned better!), because that was what I was told to do.  My total calories for the day usually looked something like this:
Proteins:  around 200
Fruits:  around 150
Melba:  around 60
Veggies:  around 100
Naturally, I would finagle with the numbers depending on what I ate.  So, for the sake of argument and what I am trying to accomplish with this article, let's say we are looking for 60 calories to sub as a starch for the day.
This is the nutritional value of the Grissini and Melba (click for larger view):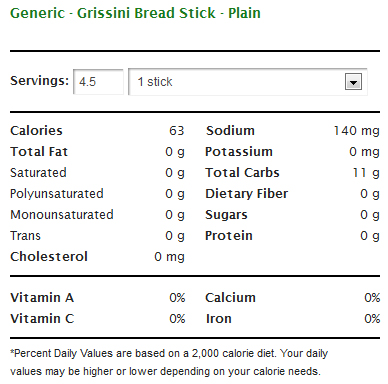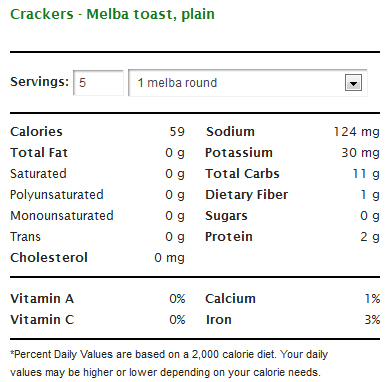 So let's discuss some substitutions that will be close to the above, which it looks like around 60 calories, 11 carbs and let's settle on 1 protein.  Keep in mind, that numbers can change depending your choices for the day, so plan accordingly.  Also, I know that some of these foods are "trigger" foods for some people.  Choose those that don't intensify those triggers.  There are many more starchy veggies out there that you can use, do your research and use them!  Oh yeah, one more thing, these are approximate numbers ok?
I have given you the approximate DAILY amount you can have of these items.  They are close to what two servings of Melba or Grissini would be.  Close.  Not exact, but close enough that it wouldn't make that big of a difference.  Know what I mean?
Rice Cakes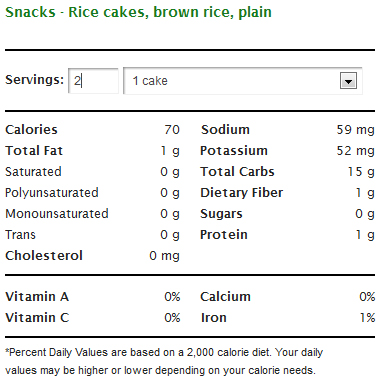 PopCorn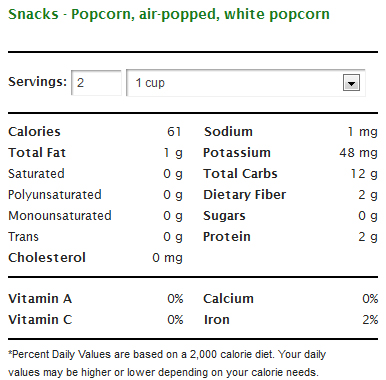 Sweet Potato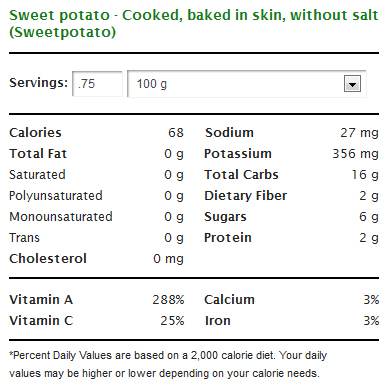 Blue Corn Chips
White Potato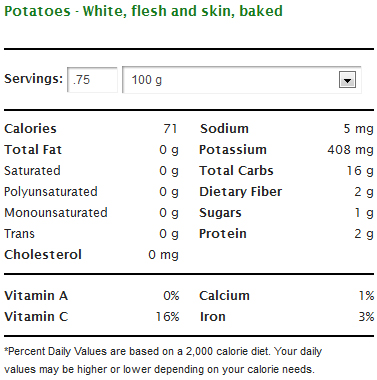 White Rice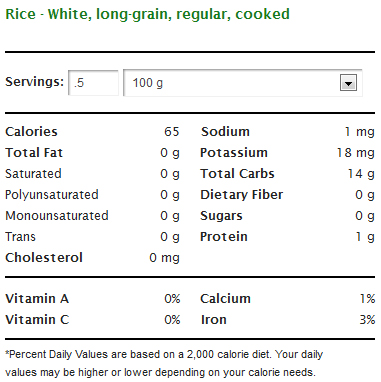 Well then, there you have it.
When you start your round like this, I think you have a much better success rate than if you didn't, and I believe that it helps stabilize you in the end.
If you have used any of these safe starches while on The hCG Protocol, please comment below.  Or, if you have any questions, feel free to use the comment box.
*If you are not yet a member of HTA, join now!  The benefits are endless,  here are just a few:
Over 5 years of information gathered about The hCG Protocol as well as what works and doesn't work for maintenance
Your own personal journal system, completely FREE
Boot Camp is available for those that want just a bit more help with their own weight control journey's (help with P2, P3 and P4)
Experienced Mentors that are well versed in all areas of The hCG Protocol and beyond are available for your questions.