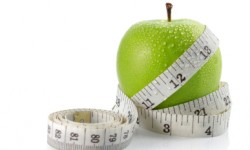 If you can pick it, pluck it, milk it, or shoot it, you can eat it.  ~ Suzanne Somers
It is troubling to me when I hear something like this:
I think the most discouraging thing with Dr. Simeons' theory is when he says you can go back to normal eating and still hold your weight does not seem to work out very well.
And yes, that is an actual client quote.
First, this person was correct. However, before starting to doubt the process, consider this:
Yes, it was Dr. Simeons' "theory" that after the protocol it was feasible to return to "normal" eating. Remember, a […]