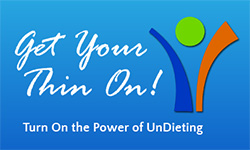 Thanksgiving
Christmas
New Years
Almost 2 months of constant celebrations.
What you worked on for the entire year can be blown in just two months.  Scratch that, less than two months.  It can be in just days.
It makes sense to start planning now.
But it's only October!
YES!  Now is the time to put things in motion so that you can make it through the holiday season unscathed.
Thanksgiving marks the beginning of a "high risk" time for management of your weight.  The whole season doesn't represent just one day of indulgences.  Instead, you have a period of time that extends through the New Year where there […]