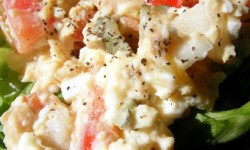 Just call me renegade.  It doesn't bother me.
One of my clients once said to me:  RESULTS DON'T LIE
That is where I am.  Sure, I experiment, and then I have clients and Boot Camp members that are willing to experiment, and in the long run I find things that work pretty much across the board.  It's all in the results.
This is one of those things.  One of my first clients gave it it's name, so don't blame me for this one.  It is something I came up with on one of my later P2's to help me […]