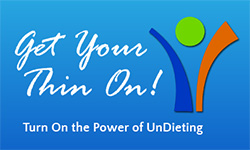 A simple definition of homeostasis: maintaining relatively constant internal conditions.
I needed a very simple explanation to be able to explain why 10 ounces of something like shown in this photo can result in an additional 2-3 pounds on the scale.
I know you know what I am talking about.  You take ONE bite of something and everything else that day is clean, yet you have an unexplained substantial rise on the scale.  You think to yourself, how can that happen?
I have done my best with clients that are […]