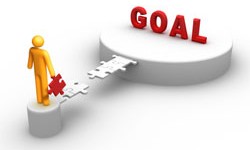 You must be the change you wish to see in the world. ~ Mohandas K. Gandhi
We hear a lot about setting intentions to have more success in our endeavors.
What exactly is intention? And how do you set it?
Let's look at the literal definition of the word intention: an act or instance of determining mentally upon some action or result.
Intention begins as a desire; becomes a thought you carry with you; and a focus to affect a life change.
While you might not have even been aware of it; in truth, you have been using intentions throughout your life. Your intentions have […]